In 2019, we are launching a new MINIS elite training program for 5-8 year old intermediate to advanced dancers.
This program is designed to give passionate, committed and talented dancers the skills needed to progress into the Junior Elite training program.
Only 10 dancers will be accepted to ensure they get the absolute best. Dancers will train 3 days a week included a two hour exclusive class with MAPA's director Sarah Ambrose.
DOWNLOAD SCHEDULE & INFORMATION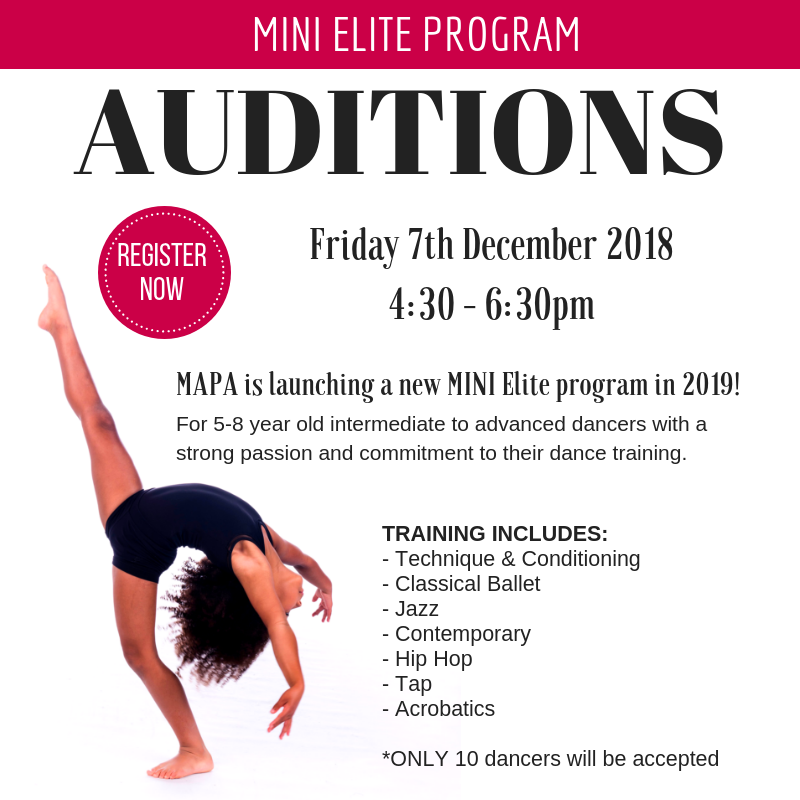 Register now for the upcoming audition:
0